Sexual Performance Booster
Prosolution pills offer an herbal food supplement with the goodness of nature to help you deal with virility issues. It has been formulated to increase sexual stamina, erection power, desire and performance in bed.
– Supports size increase with regular use
– Boosts libido and stamina naturally
– Made with herbs only
– Contains natural aphrodisiacs
– Take 2 tabs everyday
– Initial benefits in just 2 weeks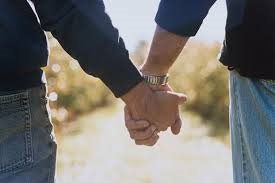 Prosolution pills combine traditional knowledge of herbs with modern quality and testing facilities. This potent product is certainly a great choice for complete sexual support.
What are Prosolution pills?
These pills have been a leading choice for men looking for a herbal way to improve their sexual performance and penis size. The formula is suitable to be consumed by all adult men to support their reproductive organs and system with the help of essential nutrients and herbs. With powerful ingredients like Amla, Arjuna and Cassia, Prosolution pill is discreet, efficient, convenient and safe to be consumed everyday.
Power of Herbal Blend
Prosolution pills are popular for the sole reason of the power of its formulation. Rather than relying on efficiency and effectiveness of some the ingredients, this supplement offers you the power of many. Cassia is one of its main ingredients and is also known to be amongst '50 fundamental herbs' in traditional Chinese medicine. It can improve blood circulation in the body and especially to sexual organs for harder erections.
Safflower acts as an aphrodisiac in Prosolution Pills and supports natural desire while Momordica supports testosterone production in the body. Amla (Indian gooseberry) has been hailed for its sexual benefits and has also been described in the Kama Sutra and Arjuna promotes sexual energy.
In in a nutshell, Prosolution pills offer a blend of aphrodisiacs, blood flow supporters, testosterone supporters and energy stimulators to boost over sexual health and performance.
Time Required for Results
All users are expected to react differently with the ingredients but a majority of users report benefits with erections in a couple of weeks. We suggest that you continue taking Prosolution pills for at least a month to get the most out of these pills. There is no harm in prolonged usage either.
Dosage Directions
Each pack contains 60 Prosolution pills which makes a month's supply. You have to consume two pills everyday as a dietary supplement. It would be optimum to take the pills with food so your body can better digest the ingredients with food.
No Side Effects
Prosolution pills is a natural supplement and therefore has no unwanted side effects. Herbal ingredients are subtle on body but you should still go through complete ingredient list to check for personal sensitivities. Refer to the label for more details.