As one of the best and strongest herbal pills on the market, V-Max the 8000mg blue herbal sex pills are proven to help with impotence and erection problems – they can also be used just to add extra spice to your sex life.
Benefits of V-Max Herbal Sex Pills
If you want to improve your sexual performance, V-Max can help
V-Max Herbal is a fast-acting sex pill
V-Max Herbal provides stronger erections
V-Max Herbal provides longer lasting erections
V-Max Herbal is fast acting (20-30 minutes)
V-Max Herbal improves sexual pleasure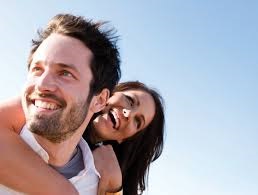 The natural herb extracts in V-Max have many uses. It has shown to be extremely effective for improving depression and making people feel better. Physical and mental performance is improved and people who suffer from fatigue have shown improvements as well. It is said that using V-Max increases the dopamine and serotonin levels in the brain. These effects of sex pills cause people to be more alert, aware, and have better clarity which makes them feel good.
Buy V-Max Sex Tablets
VMAX sex pills are available online at Love2Night. We offer excellent value with a secure, fast and discreet service with free packing and postage to customers in the UK. V-Max comes in a range of tablet quantities, designed for your convenience.
V-Max 8 tablets - £10.95
V-Max 16 tablets - £18.95
V-Max 32 tablets - £34.95
Ingredients
Epimendium sagattatun, cyathula offinalis, kuan, ginseng, radix salviae, cynomorium, sougarica, cordyceps, wolfberry.
Dosage
1 pill to be taken with a full glass of water, 20 – 30 minutes before sexual activity.
Strong erection within 20 – 30 minutes.
Effective for up to 24 hours – do not exceed one pill within 24-hour period.
Not to be used by anyone under the age of 18.
Whilst these are natural and do not require a prescription, they should not be taken if you suffer from any kind of heart condition or blood pressure.
If you are taking medication or have any health concerns you must check with your doctor before taking V-Max.